Download our App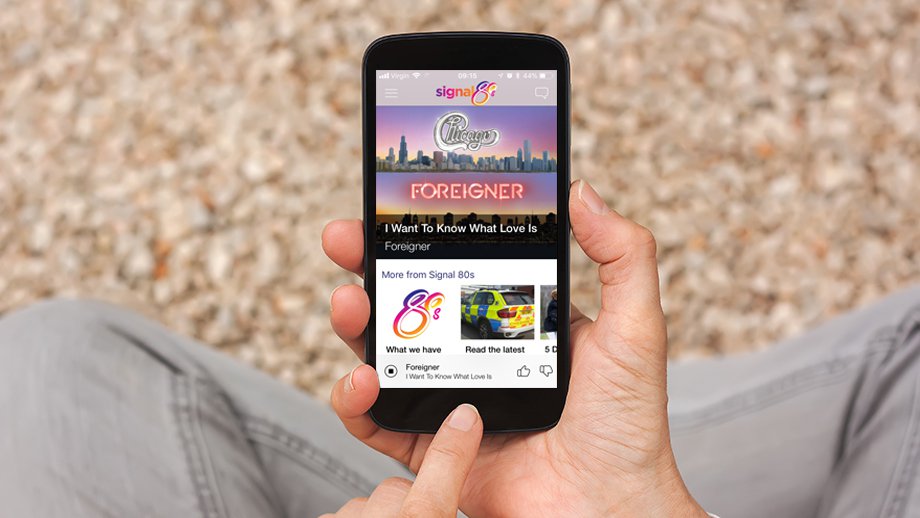 Did you know that our app can wake you up in a morning?!
As well as listening to your Signal 80s from your phone or device from anywhere you like, you can find out what's just played, catch up on the latest local news, weather, events and even put in a request direct from the app!
Plus now it's even easier to wake up with us every morning.
Simply download the app, visit the drop-down menu and set your alarm. Couldn't be easier right? Exactly!
Speak to you in the morning!
Download the app here
A34 Newcastle Road - Trent Vale, Stoke-On-Trent, Staffordshire

A34 Newcastle Road busy but moving between Springfield Retail Park and A500 D Road (Hanford Interchange).

Mayfield Road - Ashbourne, Derbyshire

Heavy traffic on Mayfield Road into town between A52 and School Lane / Church Street.

A460 Uxbridge Street and Rugeley Road - Hednesford, Staffordshire

Slow traffic on A460 Uxbridge Street and Rugeley Road around Market Street / Church Hill.
Stoke-On-Trent

Medium-level cloud

High: 6°C | Low: 1°C

Stafford

Medium-level cloud

High: 7°C | Low: 1°C

Crewe

Medium-level cloud

High: 6°C | Low: 1°C