1983
A year in which we woke up to breakfast television with the launch of 'Breakfast Time' from the BBC and 'Good Morning Britain' from ITV. It became mandatory to wear seatbelts in your car and we started to use the £1 coin. Margaret Thatcher remains the Prime Minister after a general election and Neil Kinnock becomes leader of the Labour party. We also saw the opening of the M54 and Janet Walton gave birth to sextuplets in Liverpool.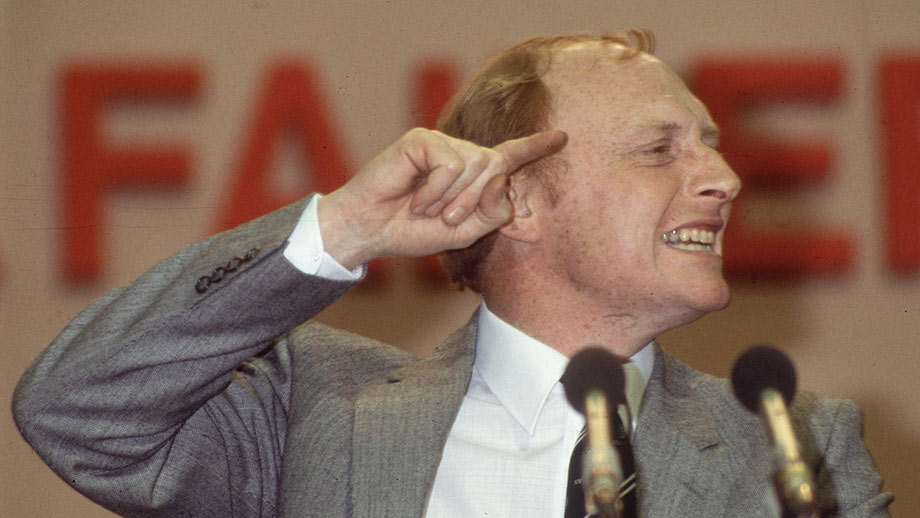 Music
We started to see the compact disc on sale in our record shops in 1983, Michael Jackson released a 14 minute music video remember 'Thriller'?. The Flying Pickets had the Christmas number one with 'Only You' and we saw big hits from KC & The Sunshine Band, Spandau Ballet and Culture Club.
Movies
Luke Skywalker returned in the third Star Wars movie 'Return of the Jedi'. It was also a 3rd for Superman as Christopher Reeves flew back onto the big screen. There were movie debuts for Ronan Atkinson in Never Say 'Never Again', Julie Walters in 'Educating Rita' and Matthew Broderick in 'Max Dugan Returns'.
TV
In Corrie Deidre left Mike and returned to Ken and Len Fairclough and Annie Walker left the cobbles for the final time. CITV makes it's debut and we said G'Day to Sons and Daughters. Other shows appearing for the first time included 'Just Good Friends', 'Tuckers Luck', Blockbusters and 'Highyway'.
Comments
Add a comment
Log in
to the club or enter your details below.
A536 Macclesfield Road - Eaton, Congleton, Cheshire

Heavy traffic on A536 Macclesfield Road both ways near Bank Lane. In the roadworks area.

Woodstone Avenue - Endon, Staffordshire

Restrictions and water main work on Woodstone Avenue near Hazelwood Road.

All travel networks - United Kingdom, London

Restrictions and the government travel instruction is to 'stay at home' and not make any unnecessary journey by road or public transport unless for food, health reasons or essential work on All travel networks around the United Kingdom.
Stoke-On-Trent

Sunny

High: 16°C | Low: 8°C

Stafford

Sunny intervals

High: 17°C | Low: 7°C

Crewe

Sunny

High: 16°C | Low: 8°C